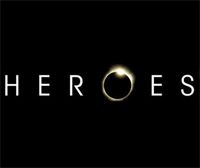 So after the non-finale season finale, what's next?


Here are just a collection of thought from the season premiere:

Mohinder, a.k.a. Sayid's weaker twin brother, still can't act and shouldn't be narrating.
Fine ass Dania Ramirez has joined us. Thank you, Mr. Kring. First

The Sopranos

, now this. She has a great agent.
The fact that Nathan and Peter are still alive and Syler survived, the finale really was pointless.
So Matt adopted Molly. Are we to assume she's been cured of whatever disease she had in the finale?
Sulu has been marked for death by the new Syler...oh wait...the old Syler is still around. Iguess the old Heroes are getting wiped out.
Isn't Nathan a senator? He won the election, right?

I'm glad David Anders (Takezo Kensei and Alias' Sark) is working again but do we really need some

The Last Samurai

/Michael Dudikoff in feudal Japan.
Mr. Bennett works at Kinko's!!! How can he tell Claire to not be a cheerleader when he's back at another paper company?

Parkman and Mohinder are raising Molly = My Two Dads


Mr. Mohinder, we'll pay you in goooooooooold!
Claire's still an idiot.

Mr. Bennett has still got it. I was getting worried for a second that going into hiding had made him soft

"How did you honor your son?" You got served, Mrs Petrelli!
Maya (Ramirez) apparently spreads a disease when separated. Next week, I'll have a good term for the Anti-Wonder Twins.
So Mohinder and Bennett are working to bring the Company down? Good call, H.R.G. After spending half the season making a fool of Mohinder (the other half Mohinder made a fool of himself), he's who you trust to bring down your enemies? Good luck,

What's with what Nathan saw in the mirror?
Of course, Claire's stalker can fly. Has Nathan got another kid out there?
I wonder what Mr. Sulu's power was?

I don't know how well this show can work with Hiro separated from everyone.
Those are some awful accents.

Who locked up Peter Petrilli? More importantly, he finally cut off those awful bangs?
All and all, a good setup for the season but I definitely have my concerns. I hope we aren't going to have another Boogeyman villain and Hiro needs to rejoin the rest of the cast sooner than later.